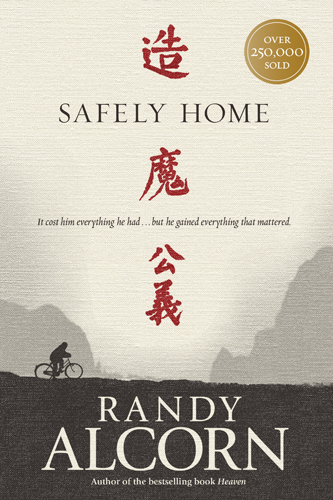 Back Matter:

"Is this the day I die?

American businessman Ben Fielding has no idea what his brilliant former college roommate is facing in China. But when they are reunited in China after twenty years, both men are shocked at what they discover about each other.

Thrown together in an hour of encroaching darkness, watched by unseen eyes, both must make choices that will determine not only the destinies of two men, but two families, two nations . . . and two worlds."
If you want shocked out of your own little world and to be given a dose of reality--what persecution for your faith truly is --then read this book.
Although it is written in novel form, the stories of persecution in China contained within are from true events.
It is written well and the story is so engaging that you don't want to put it down. I have felt humbled by my complaining and ashamed of my lack of dedication to reading God's word--especially when reading how these Chinese Christians would carefully and lovingly (sometimes while weeping) copy down books of the Bible to take to secret meetings so their printed Bible wouldn't be confiscated in a possible raid.
I highly recommend this book to anyone who wants a wake-up call from their apathetic faith and to be given eyes to see how truly we are blessed in America (and to get a glimpse of how that blessing can hinder us from standing up for our faith).
You can buy this book at
Christianbook.com
and
amazon.com
Please note that the author will donate all royalties to the persecuted church around the world.
Thanks to Tyndale Publishers for providing me with a complimentary copy of this book for review. I was not required to write a positive review (but it is so amazing, how could I not?)