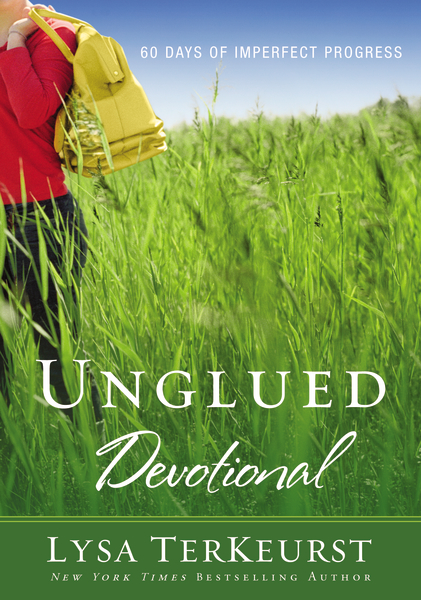 Do you ever feel like you are going to lose it? Have you? Then comes the guilt and the regret, and the feeling that you'll never get out of the hamster-wheel cycle of blowing your top when the tension mounts.
Lysa TerKeurst understands.
The subtitle to this devotional is, "60 Days of Imperfect Progress," and that's her mantra. Imperfect progress.
I'm sure you've heard the phrase, meant in a discouraging way, "I took two steps forward and one step back." The thing no one ever focuses on is how that is a net gain of one step forward! Yay us!
We are so bound and determined to do it "right" (whatever "it" may be), and to do it with gusto and great amounts of forward progress, that small steps are not honored at all. They are treated like failure, mostly by our own inner critic.
Lysa's devotional is full of encouragement to get back up when you fall, to apologize when you blow your top, and to not let guilt weigh you down.
She talks about reacting, exploding and stuffing, which are different ways we all handle the stress and offenses in our lives. She is open and honest, and many of the stories she shares are her own experiences.
It is refreshing to read someone who isn't telling you how they've "arrived" and how you can get there too. Instead, Lysa writes of how she still is plugging along, making imperfect progress right along with the rest of us.
I highly recommend this book for anyone who struggles with their temper or with guilt over failures.
Thanks to the publisher for a free copy in exchange for my honest review. And you've just read that!
You can find a copy of this book by clicking
here.