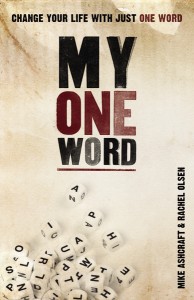 The word
uncomfortable
is defined by Merriam-Webster as:
"causing a feeling of physical discomfort
: feeling physical discomfort


: causing a feeling of being embarrassed or uneasy"
By definition,
uncomfortable
is
not
something I like to be; but, alas, I have been quite uncomfortable lately.
To name a few instances that have made me uncomfortable: teaching the middle school class in my homeschool co-op; dealing with extended family and friend-related strife; struggling with insecurities; going through menopause symptoms; and most recently, hurting my back and having to crawl because I couldn't walk (today is the first day I feel pretty good).
My "one word" for 2013 was restraint. I felt like I was too free with my words and my emotional responses, and I know God wants me to allow the fruit of His Spirit to bear self-control in me.
But, self-control and restraint are only exercised when the need for them is present. I have to admit that I did
not
restrain my thoughts and emotions. I felt like I was drowning, at times, in the insecurity that my circumstances stirred in me.
God has been showing me that there is something to be learned in all things, including our failures. Maybe moreso in failures than in other ways, because we are usually broken and humbled in the midst of them.
Being uncomfortable is something I try to avoid. If my head hurts, I take a pain pill. If I'm hungry, I eat quickly. If I am tired, I take a nap. I have gotten to the point where anything uncomfortable is bad, and I automatically assume I am doing something wrong, if I am going through an uncomfortable situation.
Not true.
How many stories in the Bible are ones of great comfort? Usually, it's the opposite:
Noah and his family were on that (undoubtedly) stinky ark for a whole year!

Abraham had to strike out on a journey to only God knew where—Abraham truly didn't know where God would take him!

David lost his newborn son with Bathsheba because of his sin, even though he was on his face in repentance.
Esther was taken from her people and thrust into a role she didn't ask for.
What about Job? The prophets? Jesus? His disciples?
When we are totally comfortable, we
may
seek the Lord, but our faith and trust have not been tested. We do not know how we will really act, how we will respond, until we go through trials.
I believe
uncomfortable
is the word God has given me for this year. It is not that I invite tragedy or woe into my life by embracing this. But I am willing to be uncomfortable for Him, and to find comfort only by being as close and intimate with my Lord as I possibly can.
I want others to be drawn to Jesus by how I am comforted in Him alone. I want what I think and say and do to be centered on Him, and for others to see that He is my focus and my joy.
I am excited to see what God will do in and through me. So, I surrender to being uncomfortable, and whatever God wants that to mean for me this year.
Linking with others for: